As Yet Untitled (Night Marchers)
mobile fine art
This is a five image composite done using only apps on the iPad and iPhone. 
It was done for the Facebook group called Collaborations. Each week, someone contributes one or more photographs and the participants create something new using one (or more of them.)

I used three of mine (one being another image I created for this same collaboration, the other two are images found here in my portfolio of a shack at Menemsha at Martha's Vineyard, and pieces from the provided photos–one a group of three children, the other a trio of oddly dressed matrons marching at the edge of a shoreline from the provided four photos. This week, the photographs provided were from photographer Susan Lindner McKeown (found on Instagram as @susiemckeownphotography)

The scene is something I made up, inspired by the fact that both of us love Martha's Vineyard, and the oddness of the marching matrons.

I used Pixelmator and Procreate to create my composite image, including drawing and painting and masking, the iColorama, Stackables, Image Blender, and back to IColorama and then into Colors. I made I made a bunch of variations, and then I brought them together to create something in texture and color that could not have existed from the original app work alone.
Susan's starting point images are show below my work here, as well.
My images of the fishing shack in the village of Menemsha on Martha's Vineyard.
I used the three woman in this image shot by Susan Lindner McKeown (@susiemckeownphotography on Instagram.)
I used the three children in this image below that was shot by Susan Lindner McKeown (@susiemckeownphotography on Instagram.)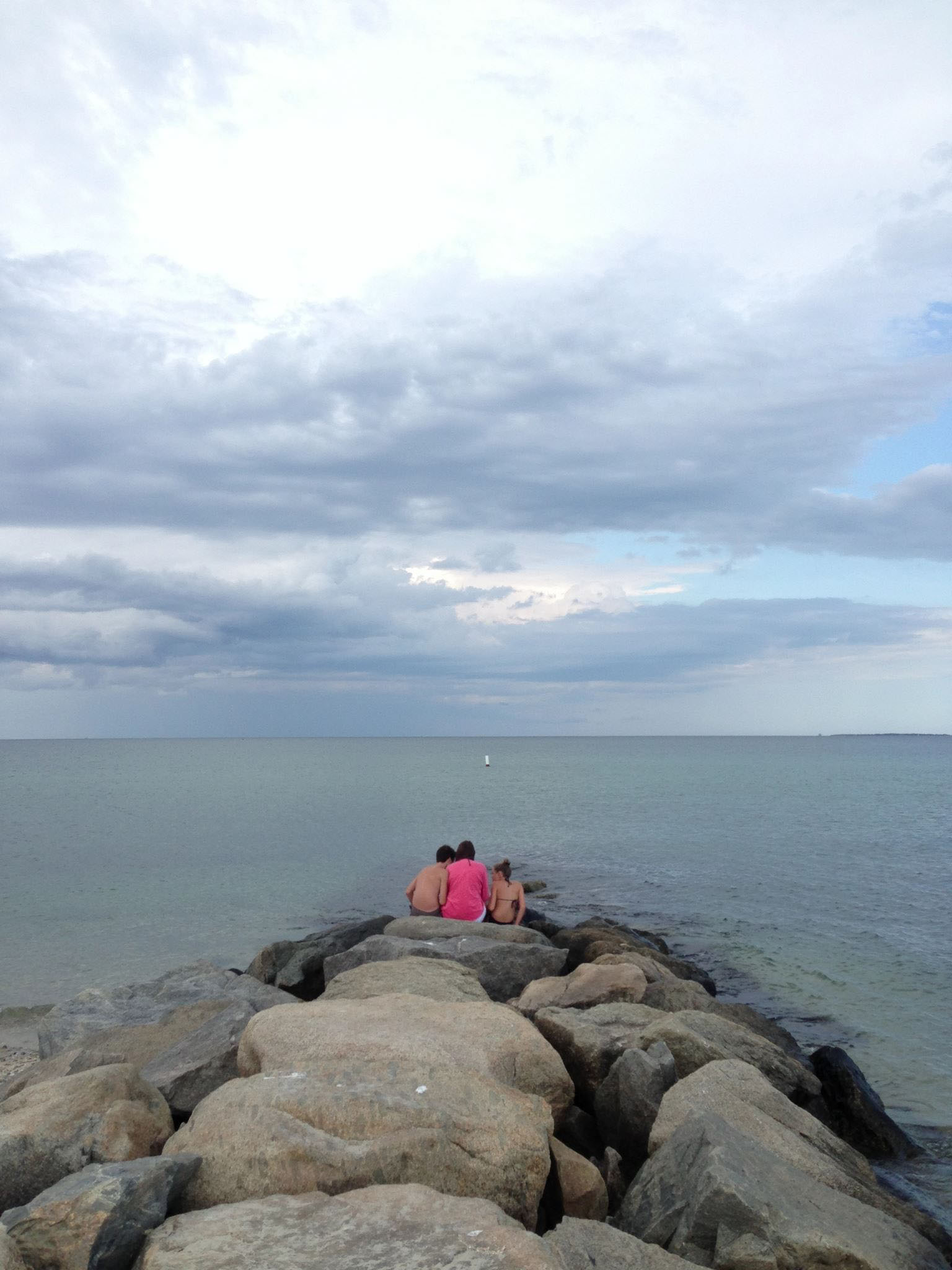 Finally, I used this image I created using Susan's children from this image above, and another image Susan provided.
Below is the image of Susan's daughter that she provided. I used it to create the above image, which in turn I used as a starting point for the this project as a whole. 
(Running girl in garden by @susiemckeownphotography/Instagram.)