(As Yet Untitled)
4 image composite done on iPad and iPhone
This is a four image composite done using  only apps on the iPad and iPhone. 
It was done for  the Facebook group called Collaborations. Each week, someone contributes one or more Photographs and the participants create something new using one or more of them.
II used two of mine and two from the provided four photos.
I used Procreate to create my composite image, including drawing and painting and masking, then Oggl, Stackables, iColorama, where I made a bunch of variations, and then I brought them into Photoshop Touch and combined some of them together as layers. I then went back into Oggl and Procreate and Photoshop Touch to modify areas I felt stillneeded some work, and this is the end result.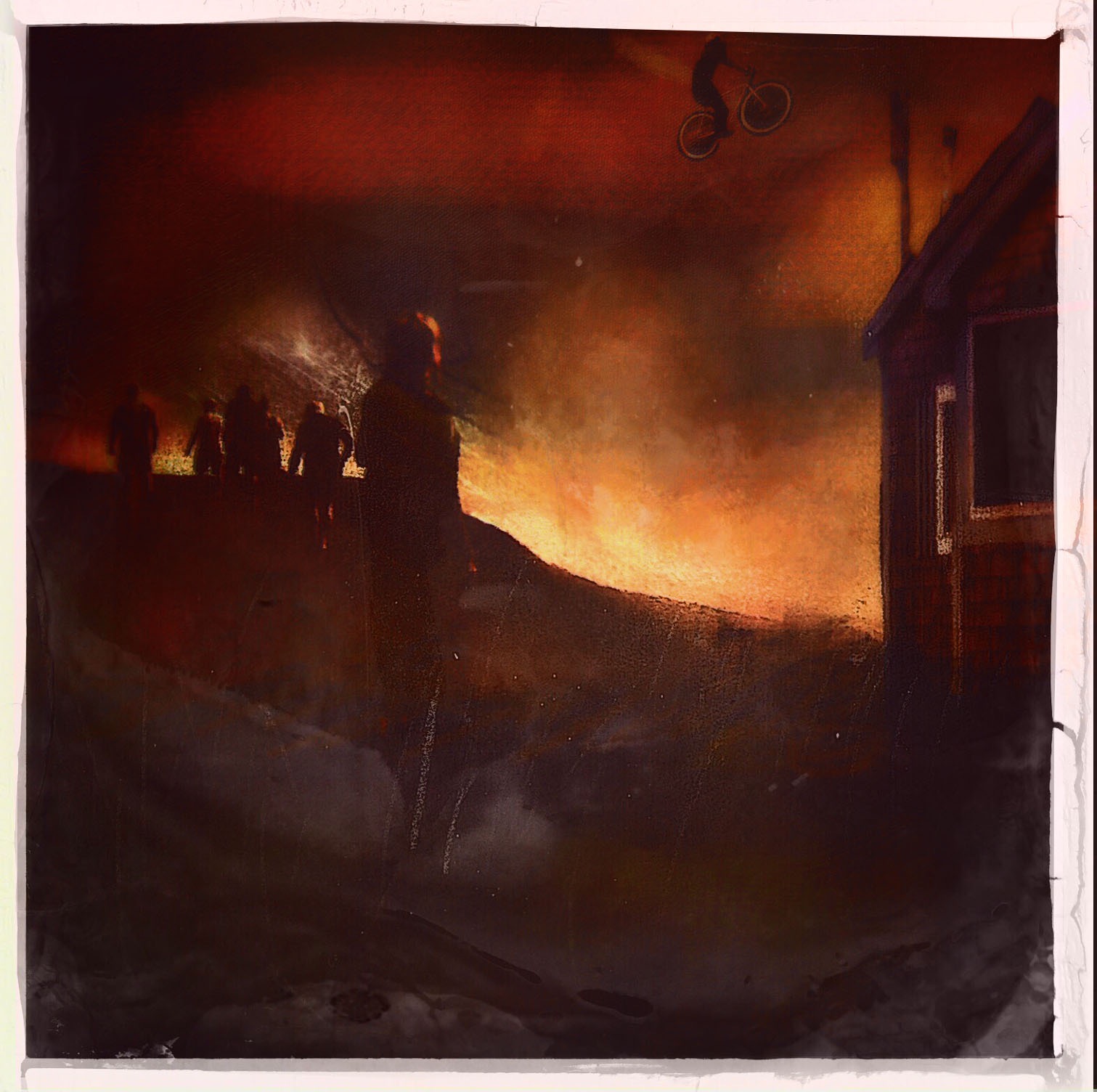 I used the house from this photo provided by Jo Sullivan.
I used the bike rider from this photo by Susan Rennie.
Then I used a combination of the next two photos, which I took on Maui on November 23, 2015 using the iPhone 5.
And I did a lot of masking, color editing, arranging, drawing and painting using Procreate and the other apps.